Lawrenceville Orthodontists: Braces by Drs. Roberts and de Marsche
Very few people have naturally straight teeth. Straight teeth look brighter because they do not cast shadows and because they are easier to clean and bleach. Straight teeth also function better and are easier for the general dentist or dental specialist to maintain.
How do Braces work?
Over a period of time, your teeth will shift if constant, gentle pressure is applied. Brackets are bonded to the front surface of each tooth and wires are attached to the brackets with elastic bands. The slight tension on the wire is gently transferred to the bracket through the elastic band and the teeth align themselves to the configuration of the wire. The new Invisalign orthodontic technique sometimes eliminates the need for any braces because trays similar to clear bleaching trays are all that is required.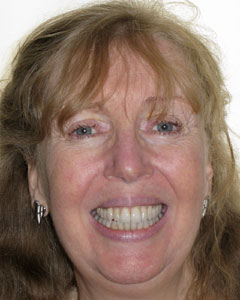 For invisalign, metal braces, or clear braces, Lawrenceville Orthodontists is your point of contact. Visit Roberts and de Marsche Orthodontics to see if you need dental braces.
Click here to see some of our transformational orthodontic before and after pictures.