Set your appointment with the Lawrenceville Orthodontists.
If you have questions about any of Lawrenceville Orthodontics' dental or orthodontist services, please feel free to contact us. Lawrenceville Orthodontists offers two locations for your convenience – one in Lawrenceville, New Jersey and the other in downtown Center City, Philadelphia by Rittenhouse Square.
Our Lawrenceville, New Jersey Orthodontics Office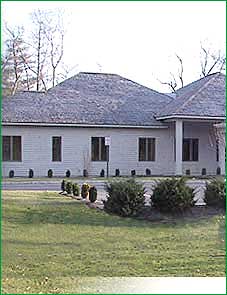 Our new Lawrenceville, NJ office is conveniently located in the geographic center of Mercer County, easily reached by Routes 95, 295 or Route 1. This is one of the most beautiful and comfortable dental offices in the country, with "State of the Art" dental technology. We have three reception areas, including an entertainment area (Big Screen DVD, Fussball, Nintendo, Ms. Pac Man) and a "quiet room" with computer and printer, for those who wish to read or study.
Lawrenceville, NJ Office Hours
Monday – Friday: 9 A.M. – 6:00 P.M.
Saturdays (limited): 9 A.M. – 2 P.M.
Lawrenceville, NJ Address
39 Franklin Corner Drive
Lawrenceville, NJ 08648
Telephone numbers
Phone: (609) 896-9585
FAX: (609) 896-0666
How to get there
Click Here For Driving Directions >>
Our Center City, Philadelphia Orthodontics Office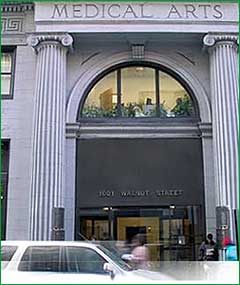 Our Center City office, on the top floor of the Medical Arts Building, is located at the corner of 16th and Walnut Streets (the entrance is on 16th Street). The reception area and our treatment rooms have beautiful views of our city. This is the most geographically central and convenient location in the city, situated two blocks from stops of the "Hi-speed" line at 16th and Locust Streets and Septa service Suburban Station. For drivers, we recommend street parking, or parking in one of many convenient area parking lots
Business hours
Monday – Friday: 9 A.M. – 5:00 P.M.
Center city address
1601 Walnut Street
Suite 1513
Philadelphia, PA 19102
Telephone numbers
Phone: (215) 665-1845
FAX: (215) 665-9969
How to get there
Click Here For Driving Directions >>
Click here to see some of our amazing aesthetic dentistry and orthodontic before and after pictures
We serve the following communities in New Jersey: Ewing, Hamilton, Lawrenceville, Levittown, Pennington,